What Do I Do Now?
A Funeral Planner to Help Families Facing Death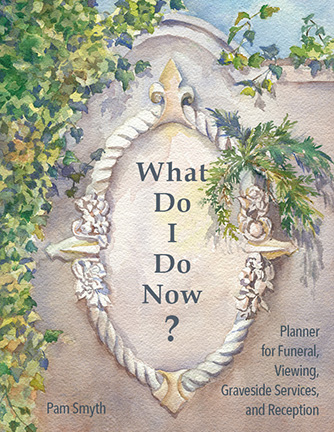 What Do I Do Now? is the only funeral planner created to help you plan the Viewing, Funeral, Graveside Services and Reception.
A revolutionary new funeral planner created to help your family navigate this difficult time.

ORGANIZE DECISIONS
Easy to use step-by-step Master To Do List and Master Calendar chronicle all decisions and appointments you will need to make.

UTILIZE VOLUNTEERS
Itemizes tasks volunteers can do to help lighten your tasks.

HAVE PEACE OF MIND
Provides thoughtful questions to ask at the mortuary and cemetery to help you stay within your budget.

PLAN THE SERVICES
From a simple to a complex funeral, easily plan the viewing, funeral, graveside services and reception. Sections are provided with every conceivable detail thought out for you.

REMEMBER EVERY DETAIL
Removable pages included for record keeping, hospitality, gifts, and finances so nothing gets overlooked in the maze of preparations.

PRE-PLAN YOUR FUNERAL
From financial planning to funeral planning, make your wishes known for your heirs.
Deep personal loss can cause your mind, body, and soul to freeze up. When your family faces death, planning a funeral requires immediate well thought-out decisions.
What Do I Do Now? is the perfect funeral planning tool to help you navigate  decisions that must be made quickly. The funeral planner presents all options. Families experiencing loss are using the easy format of the funeral planner and finding relief in their decision making.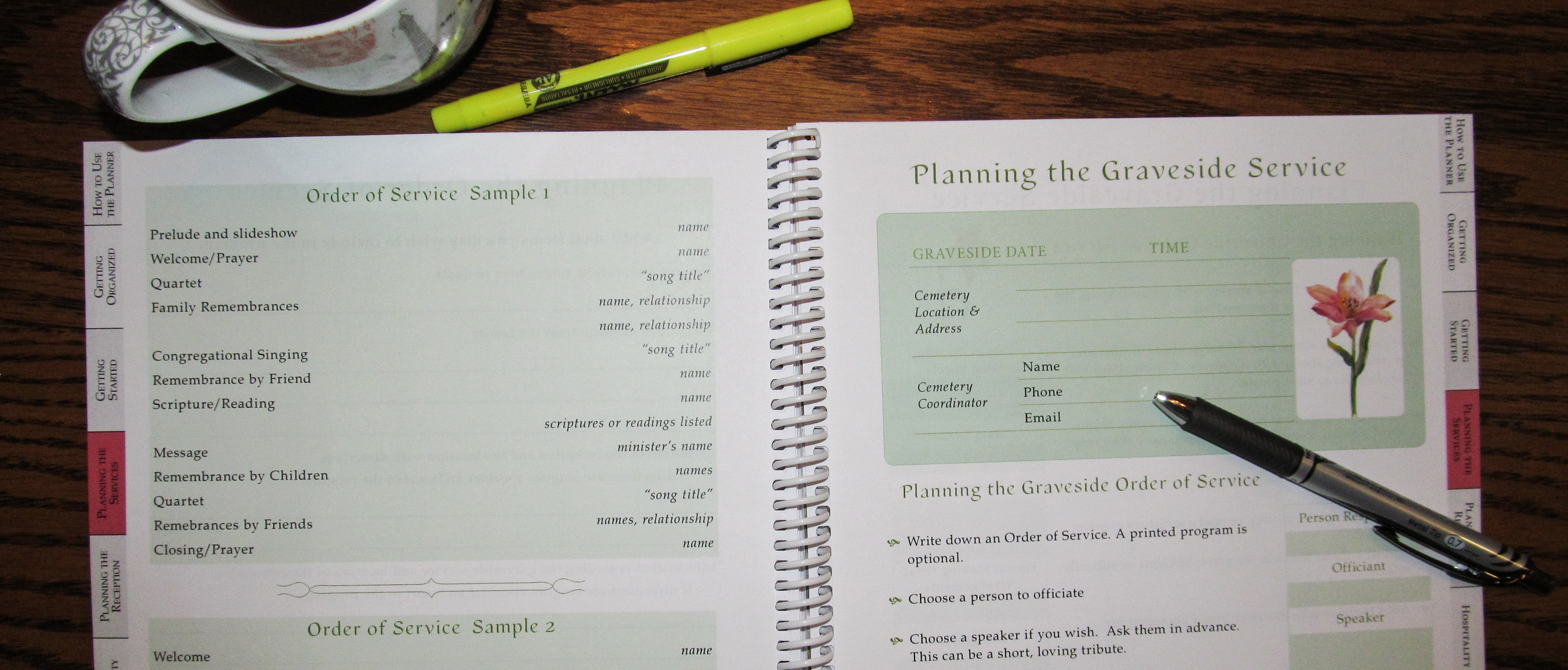 What Do I Do Now?
Planner for Funeral, Viewing, Graveside Services, and Reception
will help you:
Know where to begin when grief turns your life upside down

Organize volunteers to help you

Lessen the stress of remembering every detail to be accomplished
Know the right questions to ask at the mortuary & cemetery

Stay within your budget

Plan the services for the viewing, funeral, and graveside
Choose an option for the reception within your budget

Keep records of guests, gifts, charitable contributions, phone calls

Plan a meaningful memorial to remember your loved one
Death came to my family suddenly and unexpectedly. My family was forced to make plans for the funeral, viewing, graveside service and reception without any tools or prior knowledge of how to plan. We were not prepared for the wave of tasks and decisions ahead of us. Out of my own personal experience and similar experiences of friends, I created this funeral organizer for your benefit. The funeral planner is a tool you can use when death enters your life, whether it is sudden or anticipated. I only wish I had had this tool when my family suffered loss.
Pam Smyth, author & artist
Additional art by the author:  www.pamsmythstudio.com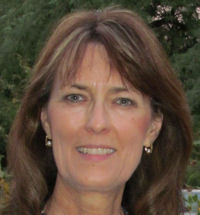 The simple four-step funeral planner process:

STEP ONE
Purchase and print a downloadable PDF of the funeral planner. The printed version of What Do I Do Now? is coming soon.


STEP TWO
Check out the Overview Flowchart on pages 2-3 and begin using the Master To Do List on pages 13-20 and Master Calendar on pages 10-11.

STEP THREE
Choose a volunteer coordinator to help with planning and organizing other volunteers.

STEP FOUR
Later, plan for your funeral using pages 95-116 to make this process easier for your heirs.